Affordable Customized Men's Full Lace Hair System China Supplier
A lace toupee is a type of replacement system for hair that is made of lace or other materials to secure the base of the wig. Different lace designs are generally used to make the main product.
The benefit of the lace material is that it offers a natural look for the person who wears it; it will give a natural hairline feature. It's also important for the people who do not want to show that they are wearing a wig.
Overall, the lace toupee is easy to apply, breathable will last longer with good maintenance, and is very useful for active people.
A FULL LACE TOUPEE is normally made with human hair and constructed from the cap of the lace.
A full lace toupee has several benefits as it allows parting your hair in any direction you want, you will get countless hairstyling options like cornrows, ponytails, and many more.
These laces are first applied by braiding your natural hair in cornrow style, then applying a bit of glue around the perimeter of the hair, without sticking it to your natural strands, and then setting the wig on your head, by sticking it to the glue and with wig clips.
If you purchase a full lace toupee from SHUNFA Hair, the price will be based on the quality you have selected, but the best thing is, that you will get an affordable rate.
On the other hand, the lace front toupee only uses the lace material at the front of the wig. The main benefit of the front lace is that it creates a natural hairline look at the front of your head. It can also be made of monofilament or poly skin.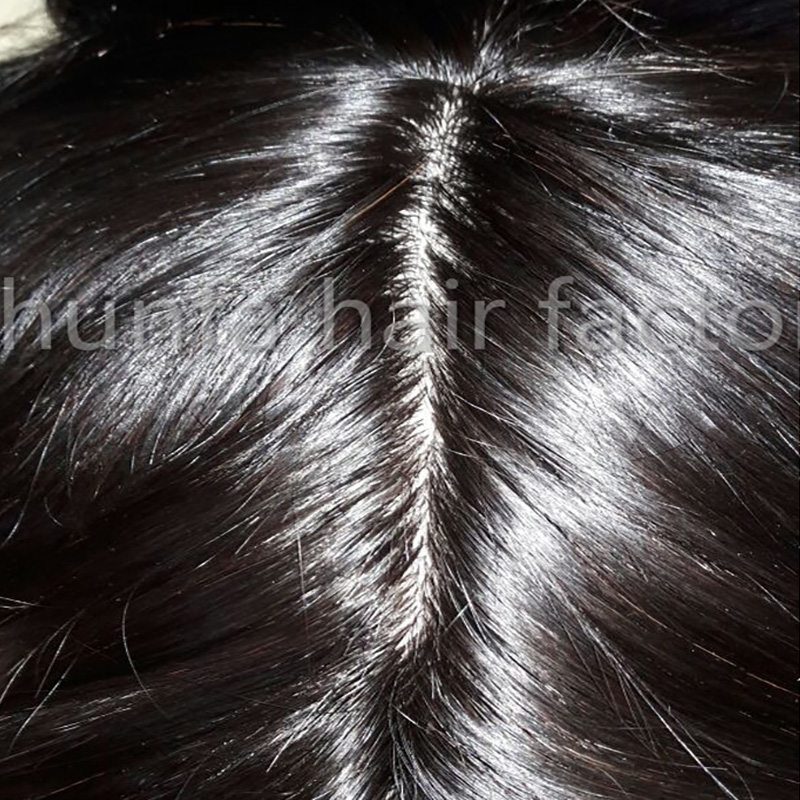 WHAT'S THE DIFFERENCE BETWEEN FULL LACE TOUPEE AND FRONT LACE?
So what are the differences between a full lace toupee and a front lace toupee, other than having the lace material?
As mentioned before, that lace front toupee uses other materials than lace to give the natural hairline look. These wigs can be partly made of lace and the other sections can be of mono silk with silicon tabs and strips. The mono silk upper section provides durability, while silicon tabs and strips are for easy removal, maintenance, and installation.
As the result, the LACE HAIR SYSTEM gives a natural look at the front and has more features than a traditional full-face toupee. And while the full lace toupee offers an original look for the entire hairpiece, these products are more expensive than the lace front toupee.
Even though expensive, why should people go for the full HAIR PIECES FOR MEN?
This is because, the full lace toupee is versatile, and when it comes to hairstyling options, you will get plenty of it. You can part your hair in any direction you want, it styles it from the back, sides, and the front. It will always look more natural than the front lace toupee because it will allow you to do a high ponytail.
Additionally, while both lace toupees are light and breathable, when you use a full lace one, it will cover the front and the back of your head, and it's more durable.
RELIABLE LACE TOUPEE MANUFACTURERS IN CHINA:
If you are looking for the best and most reliable toupee manufacturers in China then, you need to check out the official website of Shunfa Hair.
We are the best company specializing in HAIR REPLACEMENT products.
Our main products are toupees for women and men and we accept customized orders as well.
We manage to reduce the production charges to provide our products and services at competitive rates.
At Shunfa Hair, our target is to provide safe products for our customers. If you are looking for lace toupees, you need to get a quote from us, or you can call us to purchase high-quality products.
RELIABLE LACE TOUPEE MANUFACTURERS IN CHINA:
To choose the right lace toupee from the market you need to know some tips. Read on to know more.
TYPE OF TOUPEES: The first thing you need to look for is the type you are looking for. It can be front lace or full toupee. Based on your requirement you have to make a budget.
THE MATERIAL OF THE TOUPEE: If you buy from Shunfa Hair, you will get different materials. You can choose from lace, monofilament, synthetic wigs, and many more.
The price of the toupee: Price matters when you want to look good wearing HAIR PIECES